Noregon® Trailer Diagnostic Adapter Kit w/Power Supply Cable
JPRO004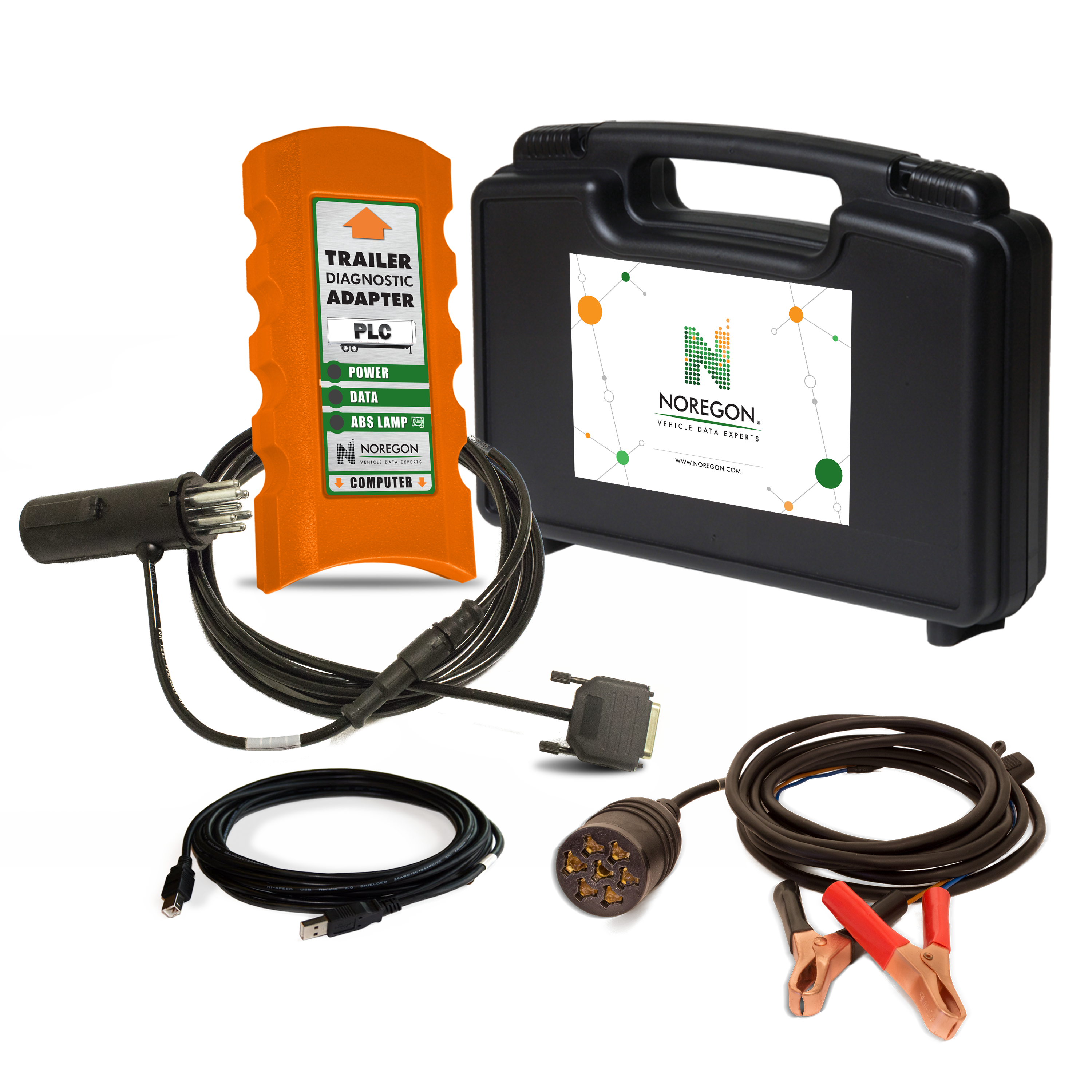 Please Call 800-730-1242 for questions or help.
This kit contains the adapters and cables needed to test, diagnose and initiate repair based on the information retrieved from a heavy-duty trailer's ABS system.
The Noregon Trailer Diagnostic Adapter connects to the trailer using the 7-Pin J560 T-Connector Cable.
In addition, this kit comes with the new J560 Power Supply cable which gives you or your technicians the flexibility to use a secondary power source (like a battery) to energize the trailer's multipole connector.
INCLUDES:
Noregon Trailer Diagnostic Adapter
7-Pin J560 T-Connector Cable
J560 Power Supply Cable
USB Computer Cable
Adapter Carrying Case
TWO CONNECTION OPTIONS!
Connect between the Tractor and the Trailer with the included J560 T-Connector Cable
Connect directly to the trailer with an external battery and the J560 Power Cable
COMPATIBLE SOFTWARE:
Bendix — ACom™ Trailer*
Haldex ABS
Meritor WABCO TOOLBOX*
Wabash ABS for PLC
JPRO Commercial Vehicle Diagnostics*
*For Tractor ABS diagnostics, please use the JPRO DLA+ 2.0
or DLA+ 2.0 Wireless adapter
Please Call 800-730-1242 for questions or help.